Features
A
complete

test management tool
---
Don't be fooled by our simple user interface. Our QA testing software is power-packed with everything you want, and nothing that you don't.
Write amazing test cases
WYSIWYG editor with rich-text formatting
HTML Tables to neatly organize your test data
Copy-pasting of images from clipboard or files
Multiple steps & expected results per test case
Custom fields to capture your business-specific metadata
Spreadsheet import of test cases including custom fields.
Bulk edit of test cases including custom fields.

---
Conduct flexible test runs
You can easily create test runs that include all test cases in a project, specific ones, or those matching a complex filter.
Custom fields while recording results
Custom result statuses that suit your business
Bulk mode while adding results or reassigning test cases
Lock test runs to preserve integrity
PDF status report to share with your clients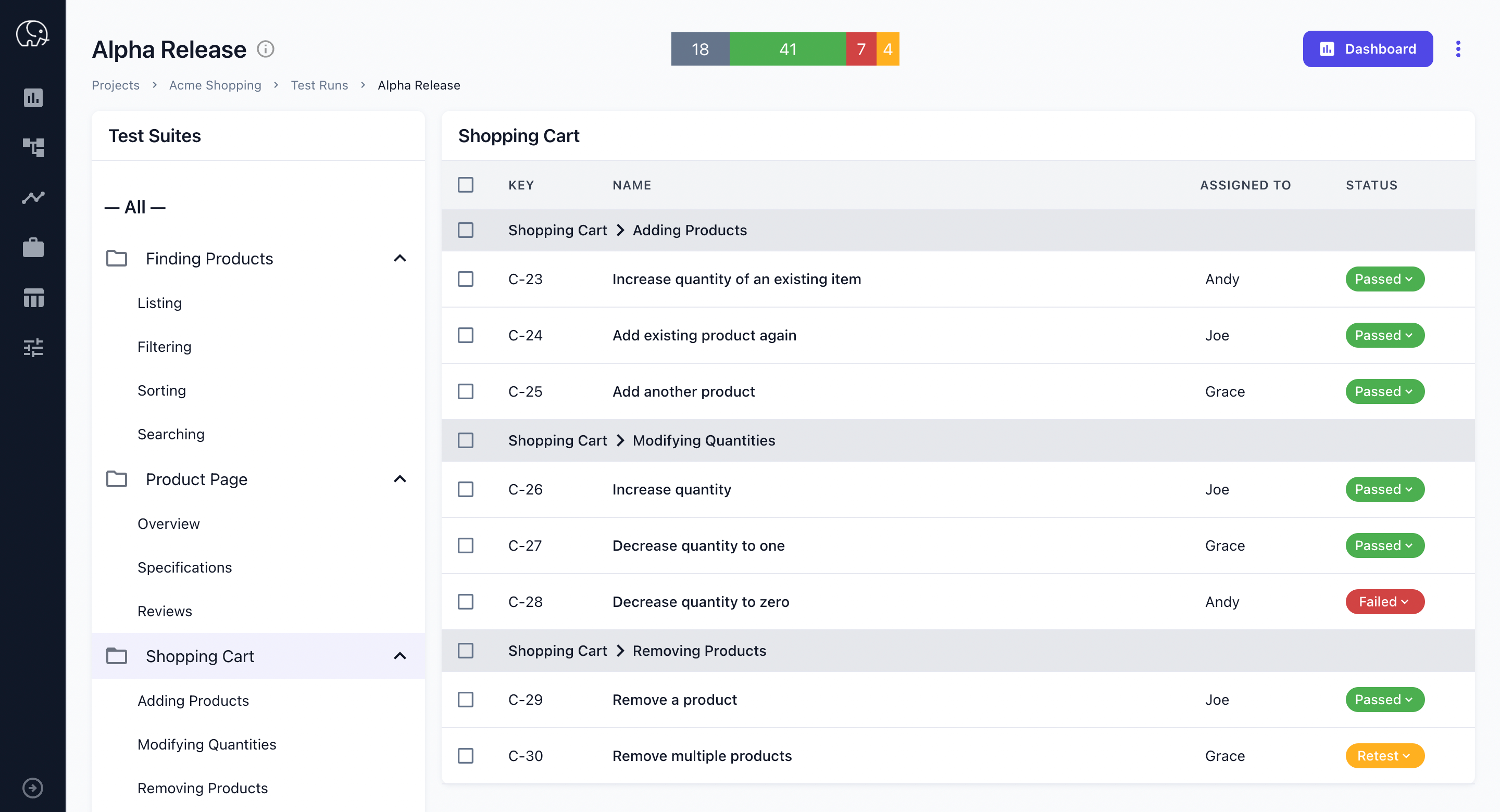 ---
Optimize your resources
Our QA testing tool not only improves your efficiency but also teamwork by encouracing transparency.
Workload chart to identify over & under utilized testers
Bulk mode to quickly redistribute test cases between testers
Planned vs actual chart to identify your stars and slackers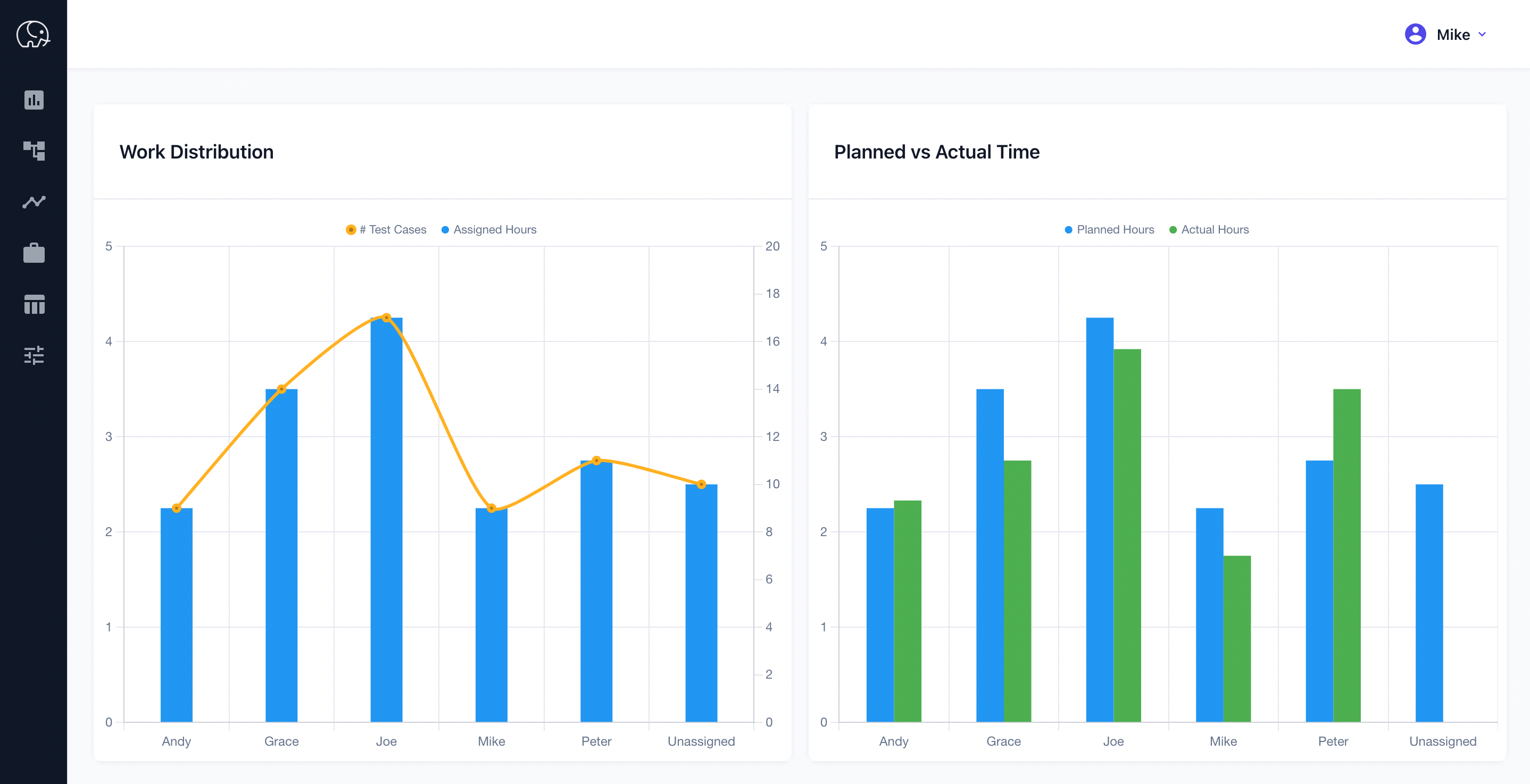 ---
Visually monitor progress
Unique burndown chart to track progress at a glance
Dashboards to track progress of a test run or a project
Activity stream to keep you abreast of latest activities
Various reports & charts to help you track multiple projects

---
Reduce eye strain & fatigue
Use our dark theme for more comfort. Did you know dark theme consumes less power and improves battery life too?

Enterprise-class utilities
---
The best test management tool just got better. We give you tools that are not available even in expensive alternatives.
Recycle Bin
Accidentally deleted a project, test suite or a test run? No problem — you can just restore it back.
Audit Logs
Easily know what was changed, who changed it and when the change was made.
Robust Security
Our simple yet flexible role-based security makes it easy for you to control privileges to your team.
Integrate with Your Business Software
Tuskr integrates with all the popular issue tracking, time tracking, and messaging applications. Using our API and webhooks you can build your own integrations easily. Tuskr also integrates with Zapier and Integromat which means you can build complex integrations without writing code.
See All Integrations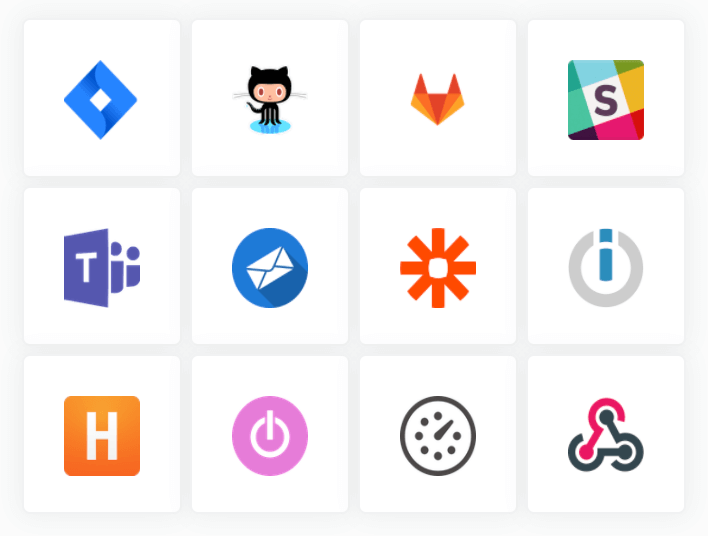 Unbeatable Pricing
Great features at an amazing price. A generous free plan for small teams.
Currency:
Specially discounted for Indian customers
FREE
Per user per month
5 user maximum
5 projects
1K test cases
1 GB file space
5 custom fields
5 field sets
100 runs/project
Custom run statuses
Webhooks
0 API calls/hour
Audit Trail
Two-Factor Authentication
Single Sign-On
Popular
Team
Per user per month
5 user minimum
50 projects
50K test cases
5 GB/user file space
15 custom fields
5 field sets
250 runs/project
Custom run statuses
2 Webhooks
1200 API calls/hour
Audit Trail
Two-Factor Authentication
Single Sign-On
Business
Per user per month
5 user minimum
100 projects
100K test cases
15 GB/user file space
25 custom fields
10 field sets
500 runs/project
Custom run statuses
3 Webhooks
2400 API calls/hour
Audit Trail
Two-Factor Authentication
Single Sign-On
Enterprise
Per user per month
5 user minimum
250 projects
250K test cases
30 GB/user file space
50 custom fields
15 field sets
1000 runs/project
Custom run statuses
5 Webhooks
4800 API calls/hour
Audit Trail
Two-Factor Authentication
Single Sign-On