Features
A complete test management tool
---
A perfect blend of simplicity, power & ease-of-use. Our QA testing software is everything you want, nothing that you don't.
Efficiently organize your test cases
Organise test cases into projects, suites and sections
Attach rich metadata to test cases with our custom fields
Capture multiple steps and expected results per test case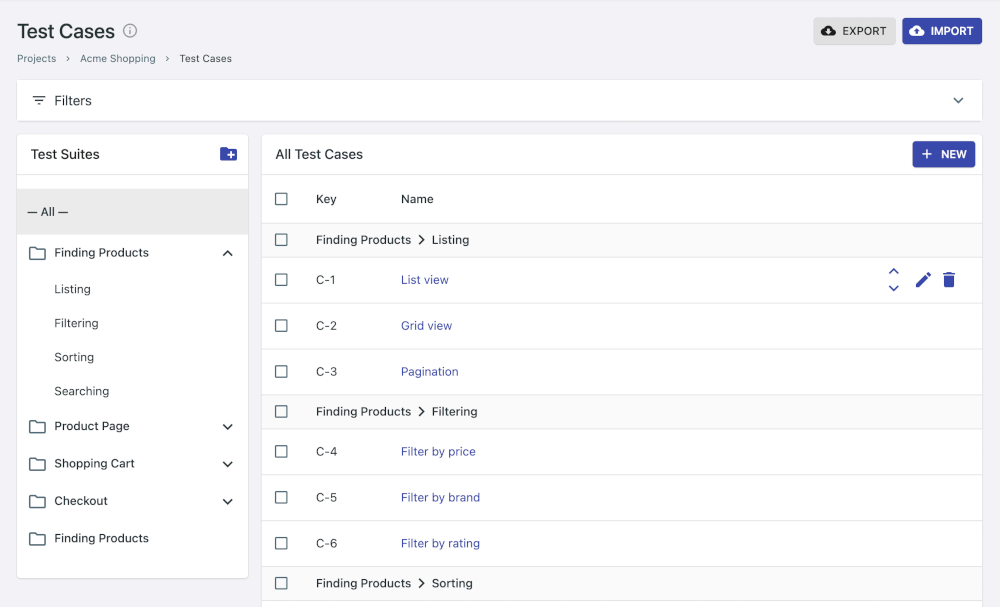 ---
Create flexible test runs
You can easily create test runs containing all test cases in a project, test cases in a few suites, test cases matching a complex criteria, or only specific test cases. Our test case management tool aligns to the way you work with ease.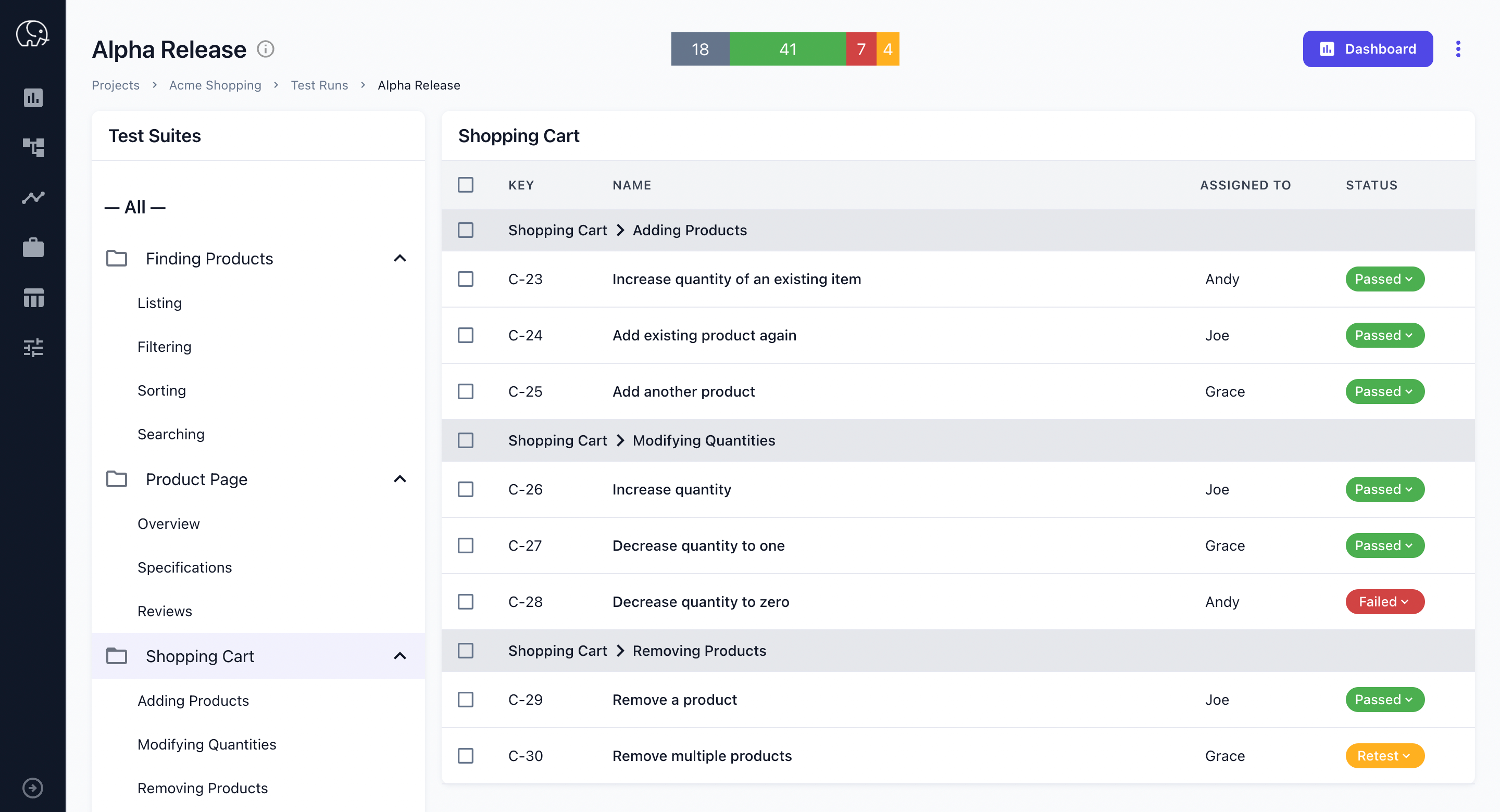 ---
Distribute workload equitably
You can ensure fair distribution of the testing workload by identifying overloaded and underworked resources from your dashboard and quickly reassigning test cases using our bulk-assign feature. Our QA testing tool not only improves your efficiency but also teamwork.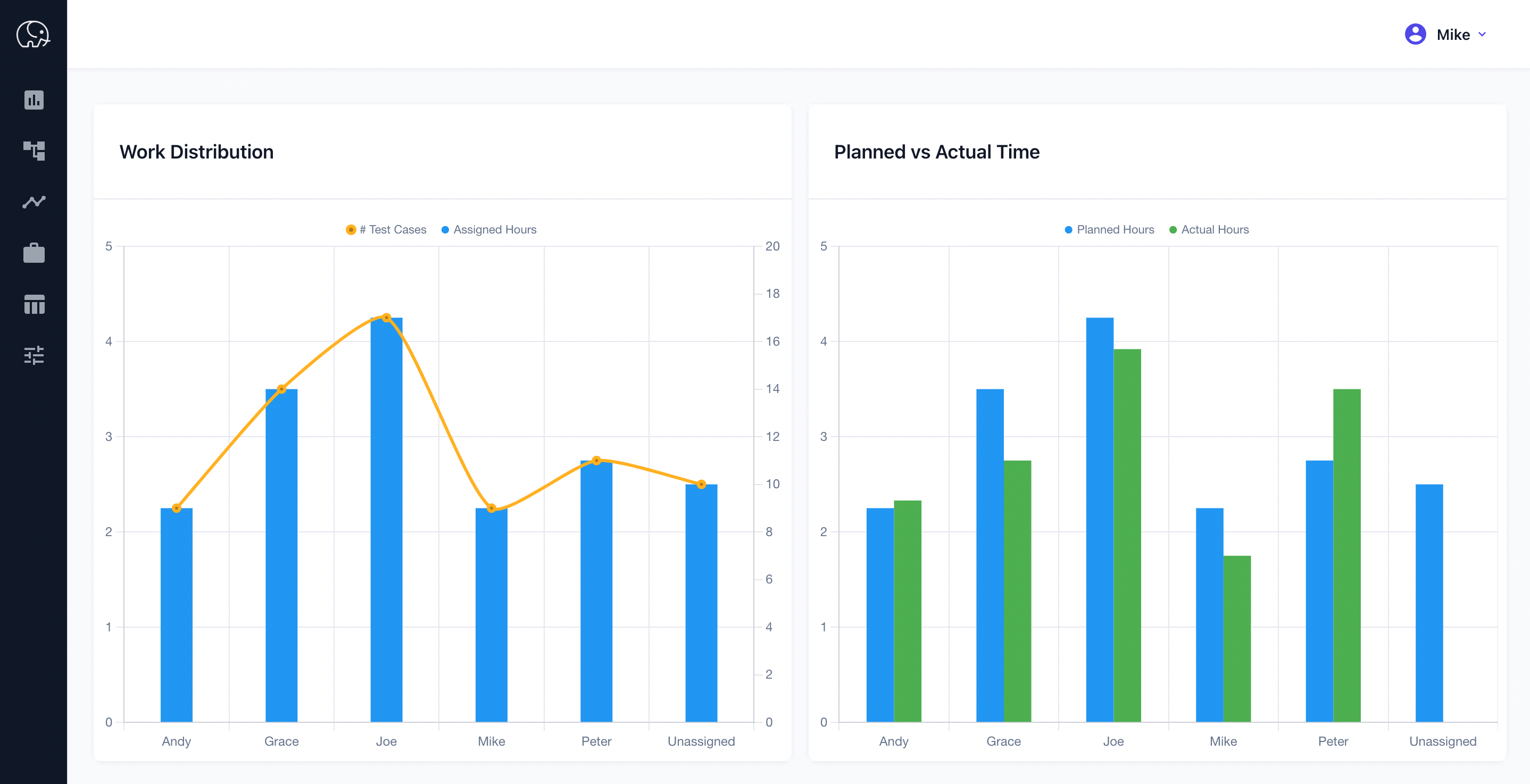 ---
Visually monitor progress of your testing
The burn-down chart on your dashboards makes it easy to visually track progress of your testing. You can track a particular test run, or multiple test runs in a project.

Enterprise-class utilities
---
The best test management tool just got better. We give you tools that are not available even in expensive alternatives.
Recycle Bin
Accidentally deleted a project, test suite or a test run? No problem — you can just restore it back.
Audit Logs
Easily know what was changed, who changed it and when the change was made.
Robust Security
Our simple yet flexible role-based security makes it easy for you to control privileges to your team.
Integrate with Your Business Software
Tuskr integrates with all the popular issue tracking, time tracking, and messaging applications. Using our API and webhooks you can build your own integrations easily. Tuskr also integrates with Zapier and Integromat which means you can build complex integrations without writing code.
See All Integrations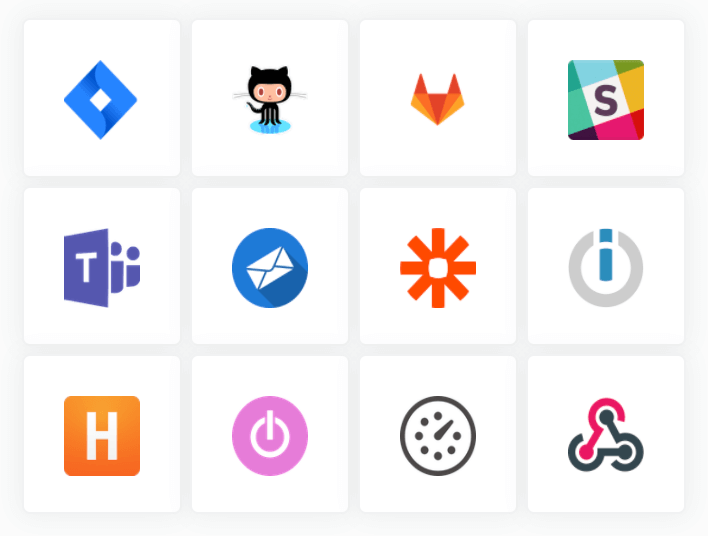 Unbeatable Pricing
Great features at an amazing price. A generous free plan for small teams.
Currency:
Specially discounted for Indian customers
FREE
Per user per month
5 user maximum
5 projects
1K test cases
1 GB file space
5 custom fields
5 field sets
Custom run statuses
Webhooks
REST API
Audit Trail
Popular
Team
Per user per month
5 user minimum
100 projects
100K test cases
5 GB/user file space
15 custom fields
10 field sets
Custom run statuses
3 Webhooks
REST API
Audit Trail
Business
Per user per month
5 user minimum
1000 projects
1M test cases
20 GB/user file space
50 custom fields
25 field sets
Custom run statuses
5 Webhooks
REST API
Audit Trail
Pricing FAQs